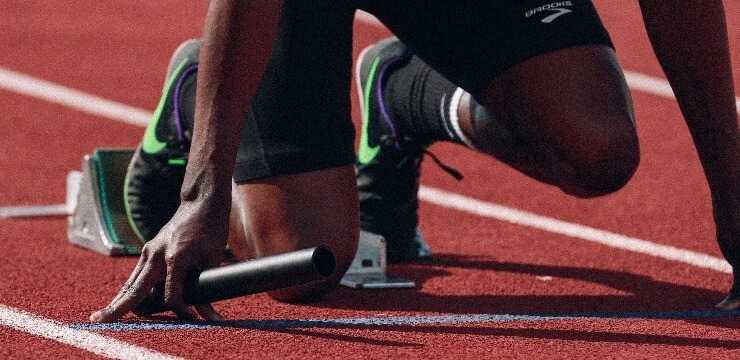 How Marketers Can Best Prepare for 2017
Maybe it's my mom's voice in my head or maybe it's years of trial and error. Whatever the case maybe I have learned that in order to succeed you best be prepared. However, in order to properly prepare we have to know what we are up against.
Although 2017 is still in its baby phases and no one can say for certain what the future will hold, I have gathered eight articles that I think paint a pretty good picture of what's to come. Hopefully these articles will give you the tools you need to have a successful 2017, in SEO, content marketing, social media, and more!
Disclaimer: I do not have the ability to see into the future.
In this article, Lisa Persteneva asks seasoned marketers a series of questions  on how to get the best results for your resources. This is a very informative article that covers how to increase conversion rates, where the majority of the marketing budget should be focused and whether traditional marketing is dead.
While there is plenty of research covering search engine optimization, it's never enough. SEO is constantly changing and what was important last year, won't necessarily be what's important this year. Jonathan Long fills us in on his eight SEO trends that we should be focusing on this year. He explains the importance of switching over to HTTPS, placing an emphasis on long-form content, and Google's preference for AMP.
Deep Patel shares his insights on what he predicts will be the eight biggest trends of 2017. Patel's list includes native advertising, because of its organic feel and useful content. The author predicts a rise in companies using marketing automation, as these services become "smarter" and more affordable. To be heard above the noise and have your company's message heard, consumers want personalization and Patel suggests you give it to them.
While I have my own list of
must-reads for marketers
, I would highly suggest taking a look at this article where Stacey Sayer polls social media experts. Sayer asks "
"What's the one book you'd recommend every social media marketer add to their reading list?" Some of the suggestions she received include:
Social Media ROI: Managing and Measuring Social Media Efforts in Your Organization, Contagious: Why Things Catch On,
and
The Most Powerful Brand on Earth.
If you're going to bother making content, you want it to be stellar, otherwise what's the point? Mary Green addresses this issue and delivers on what aspects will make content great in 2017. Mary shares her value checklist which details questions to ask yourself before publishing a post. She points out that email blasts don't work like they used to, and that it's time to opt for personalization instead.
This article looks back on 2016 and tells social media marketers what to expect for 2017, and how they can plan ahead. Sophia Bernazzani lists her seven trends that are going to change the face of social media this year. Sophia starts off her list with mentioning the increase of live video content and then goes into detail what content marketers can use in their respective industry. She also points to virtual reality for being a trend for 2017 marketing strategies.
If you're thinking you couldn't possibly gain more from reading another list of SEO predictions, then you'd be wrong. Sam Hurley correctly points out how businesses who fail to stay on top of changes in SEO can lose their rankings overnight. Sam says that machine learning will change the face of SEO, but he doesn't just leave us in the dark, he includes a short checklist of how to prepare for the changes ahead. Amongst this informative piece Sam predicts the evolution of 'rich snippets', which will be a great opportunity for increasing your business's visibility.
What's really great about this article is that Joei Chan doesn't simply insert her own predictions, she asks some top influencers how content marketing will evolve in 2017. Joei gives details on the five content marketing predictions starting with an increase in creative format. She points out that as machines learn how to read images, visual content will become more and more popular. With what seems to be an overall marketing theme, Joei states the importance of finding a niche audience, even more niche than before.